Tsunami Preparedness Week is March 27 - 31, 2023. This is a great opportunity to learn about tsunami hazards in your community. Find out how to tell if a tsunami is headed your way and what to do. All coastal communities are vulnerable to tsunami hazards, and during Tsunami Preparedness Week organizations and communities work together to practice their drills and review their response plans.
Visit the TsunamiZone.org website to register and participate in Tsunami Preparedness Week.
Plan your Tsunami Walk for a time that works best for you! You can evacuate alone or include your family, friends and even coworkers. All are welcome in a Tsunami Walk!
Check out what's happening in your community. Tsunami Preparedness Week is being observed across Del Norte, Humboldt and Mendocino counties. 
The National Weather Service and County Office of Emergency Services will be performing tests of their notification systems. Join us in practicing by signing up for County emergency alerts or working with your family and/or neighbors to develop your plan and practice your tsunami evacuation drill.
Understanding the December 20, 2022, Earthquake Sequence
Public presentations by local experts on the December 20th M6.4 earthquake and preparedness.  Doors open at 5:30 PM at Humboldt Grange 5845 Humboldt Hill Road.  Talks on the science of North Coast quakes and preparing for future ones begin at 6 PM, followed by dinner.  Free to the public.  For information call 707-442-4890.
Tsunami Communications Test
March 29, 2023 between 11 am & noon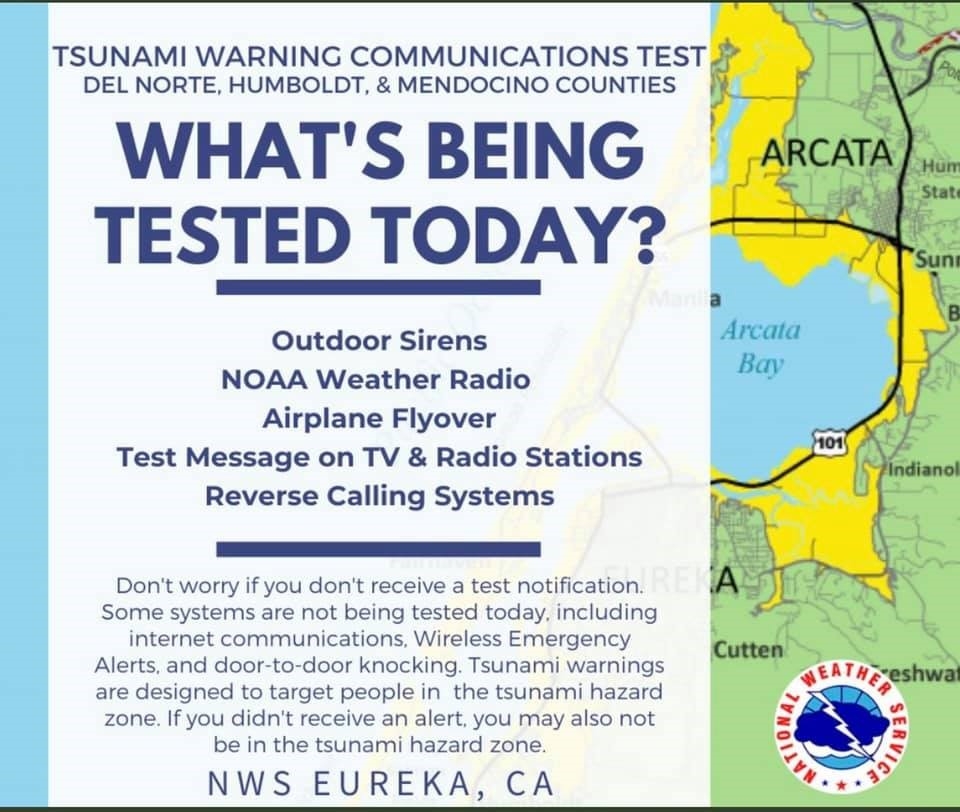 The Tsunami Communications Test is a test of the "live code" messaging system that broadcasts the tsunami message across several platforms. Del Norte, Humboldt and Mendocino counties will all be participating in this test of the system. 
You may hear or see several methods of notification during this test, including: 
Radio and television broadcasts

Civil Air Patrol

Sirens

NOAA Weather Radios

Reverse Calling Systems
County Alert System
Participating counties will be testing out their text messaging system that notifies you of potential hazards in the county.
You can sign up for these alerts through your County's Website. There you'll create an account where you can identify your mobile number to receive texts and include your home location for any hazards in your area. 
First, determine if you are located in a tsunami zone.


The Redwood Coast Tsunami Work Group has created several community-specific maps in Del Norte, Humboldt and Mendocino counties that you can download and explore to create your own evacuation plan. 
These maps provide a community overview of the tsunami hazard along the north coast. To learn how to read these maps check out the Know Your Zone Guide.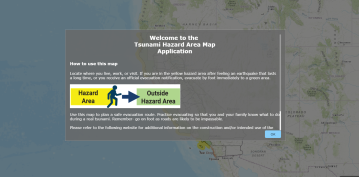 The California Geological Survey's interactive map allows you to enter your address into the search bar and see your location relative to the tsunami zone. 
Second, practice your plan!
Practicing your tsunami evacuation drill can be fun! Join us as we practice an evacuation from Manila, California.
Now it's your turn! Set aside some time during Tsunami Preparedness Week where you'll practice your tsunami evacuation drill.
Keep in mind: 
Your drill should begin with a review of your drop, cover and hold on steps for the earthquake shaking. 
Then you should practice your evacuation route by following the routes in your community to help you get to high ground and be sure to stay there.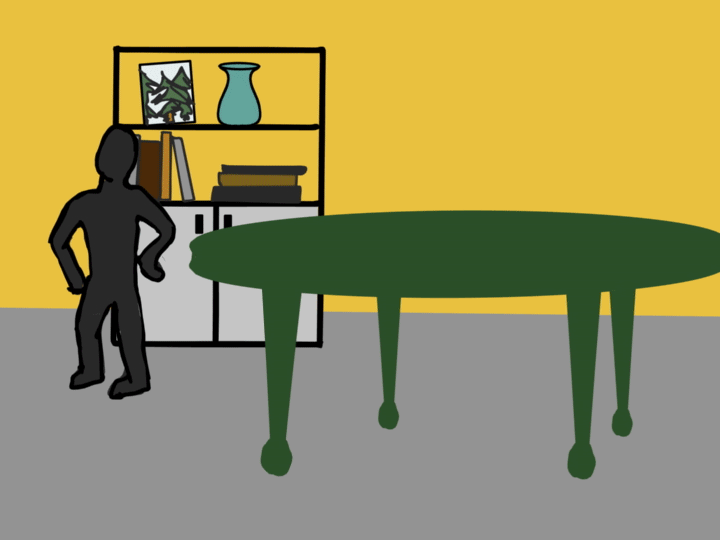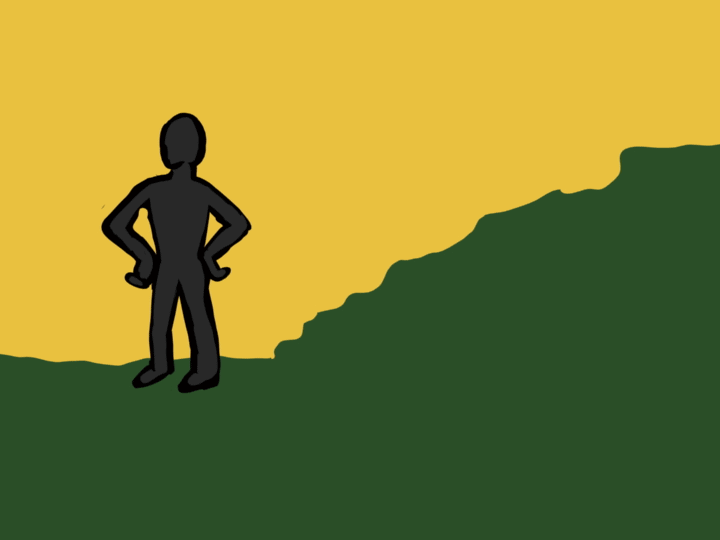 What is a tsunami?
A tsunami is a series of waves or surges that is produced by a disturbance of the water column. Most often tsunamis are caused by earthquake fault movement beneath the sea floor. These events can also be caused by other things like landslides that drop material into the ocean, volcanic eruptions, and even meteor impacts. 
Warnings
If you're in an area where you feel the earthquake and it produces a tsunami, we call that a natural warning for a local tsunami. In this case, the ground shaking is your notification that a tsunami is potentially on the way. You may also observe an unusually large drawdown of water from the coast exposing the sea floor or even hear a loud roar. 
If the tsunami is generated in another location but is traveling towards your coastline, you may be notified by official alerts for a distant tsunami. This official warning can come from a Tsunami Warning Center in the form of messages on TV and radio, sirens, audio messages from airplanes and even door-to-door contact. 
Duration
Tsunamis can travel great distances and can impact an area for a long period of time. It's important to note that the first tsunami surge is rarely the largest, so it's best to get to high ground and stay there until officials notify you that it is safe to return home.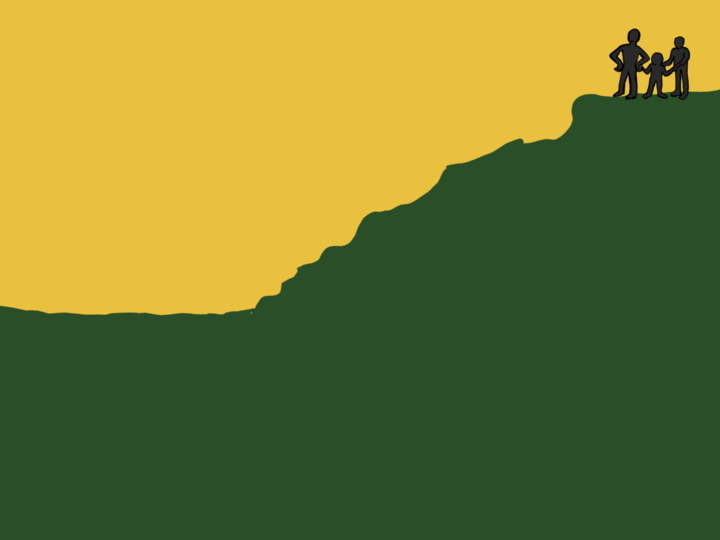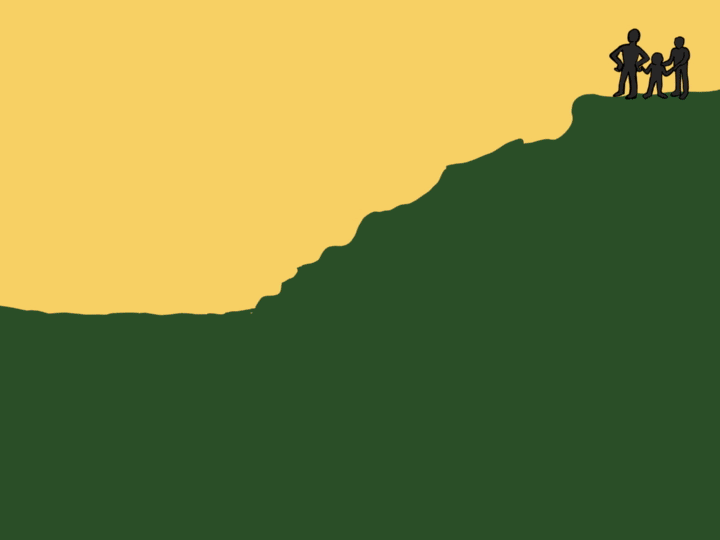 What is a TsunamiReady Community?
The TsunamiReady Program is implemented by the National Weather Service office in coordination with the National Tsunami Hazard Mitigation Program. This is a voluntary program that encourages tsunami hazard preparedness in communities through collaboration between federal, state, and local emergency agencies as well as community leaders and members. The goal is to help communities plan for tsunami emergencies and routinely practice their response. 
North Coast TsunamiReady Communities:
Crescent City 2003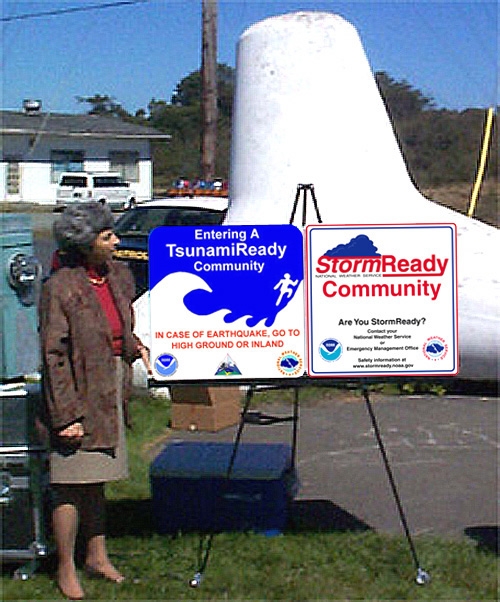 Samoa 2007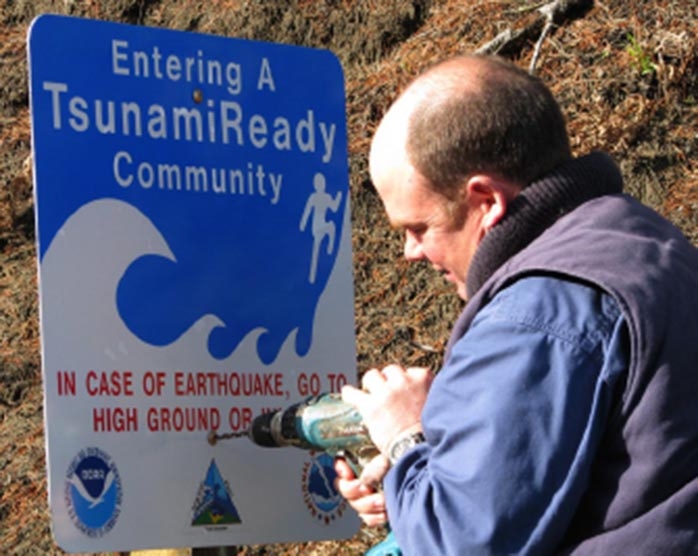 Orick 2007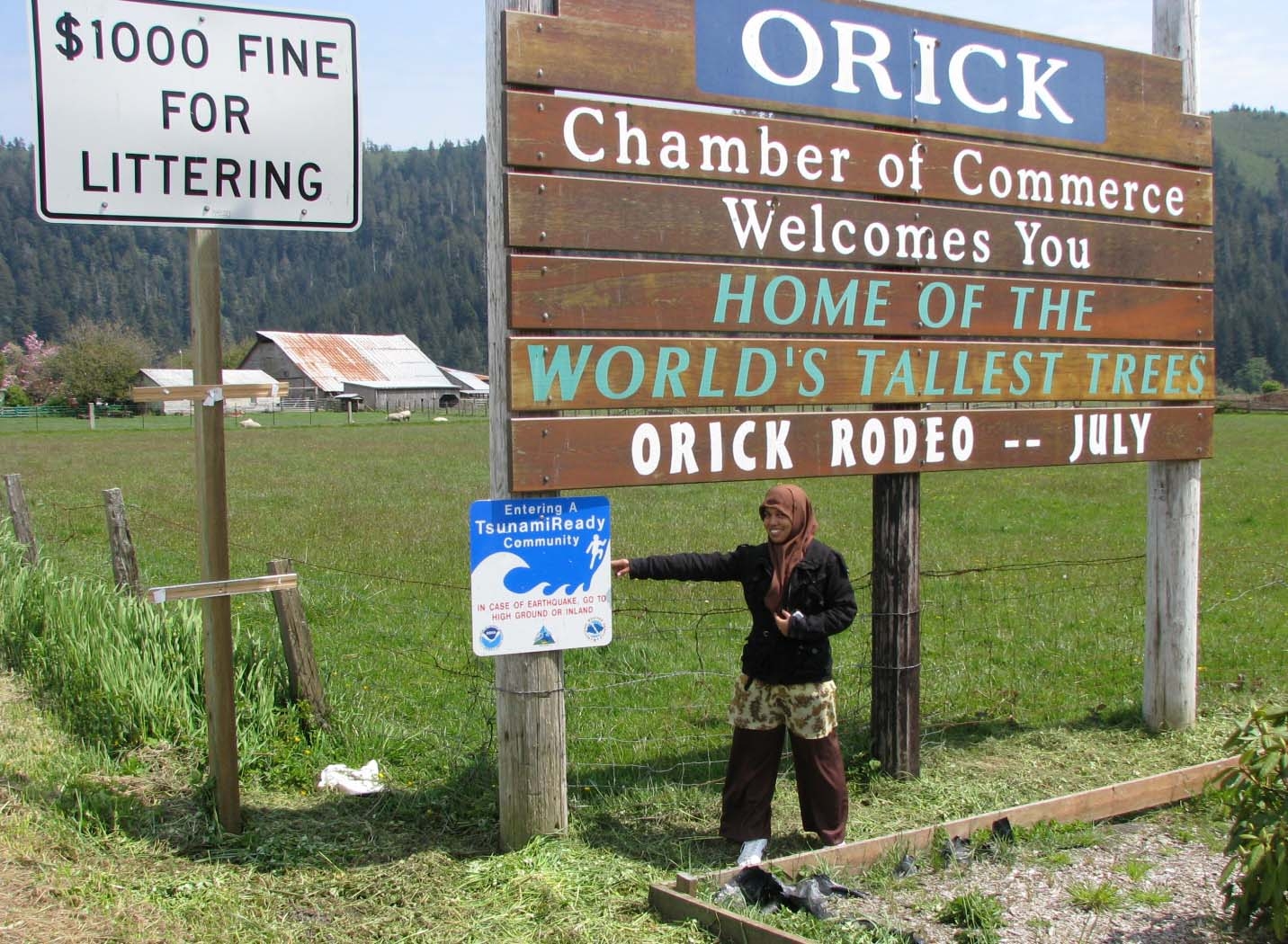 Klamath Yurok Tribe 2009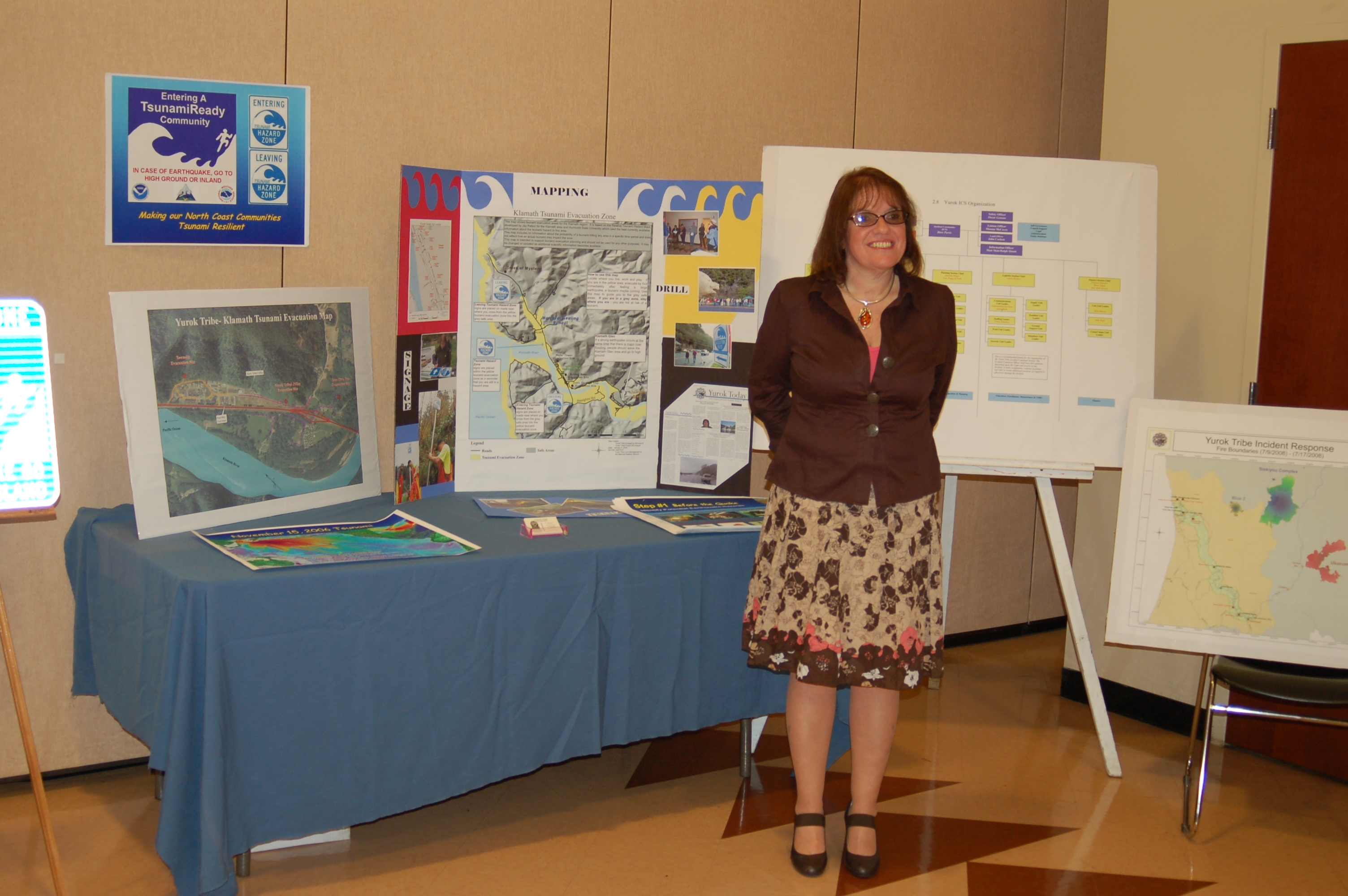 Redwood NSP 2009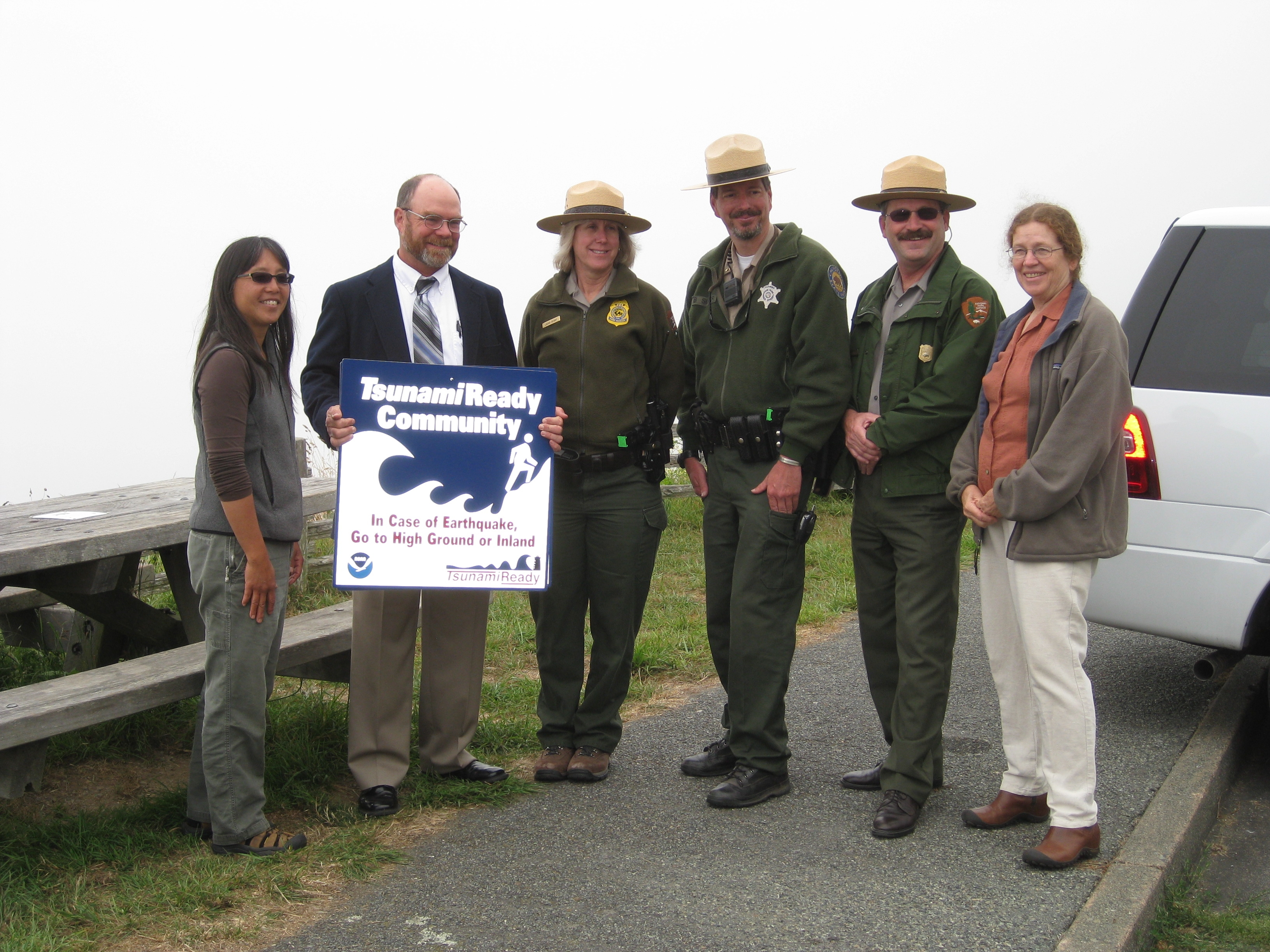 Big Lagoon 2010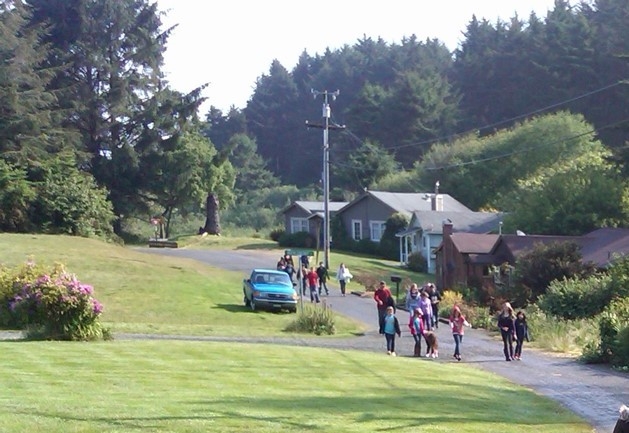 King Salmon 2012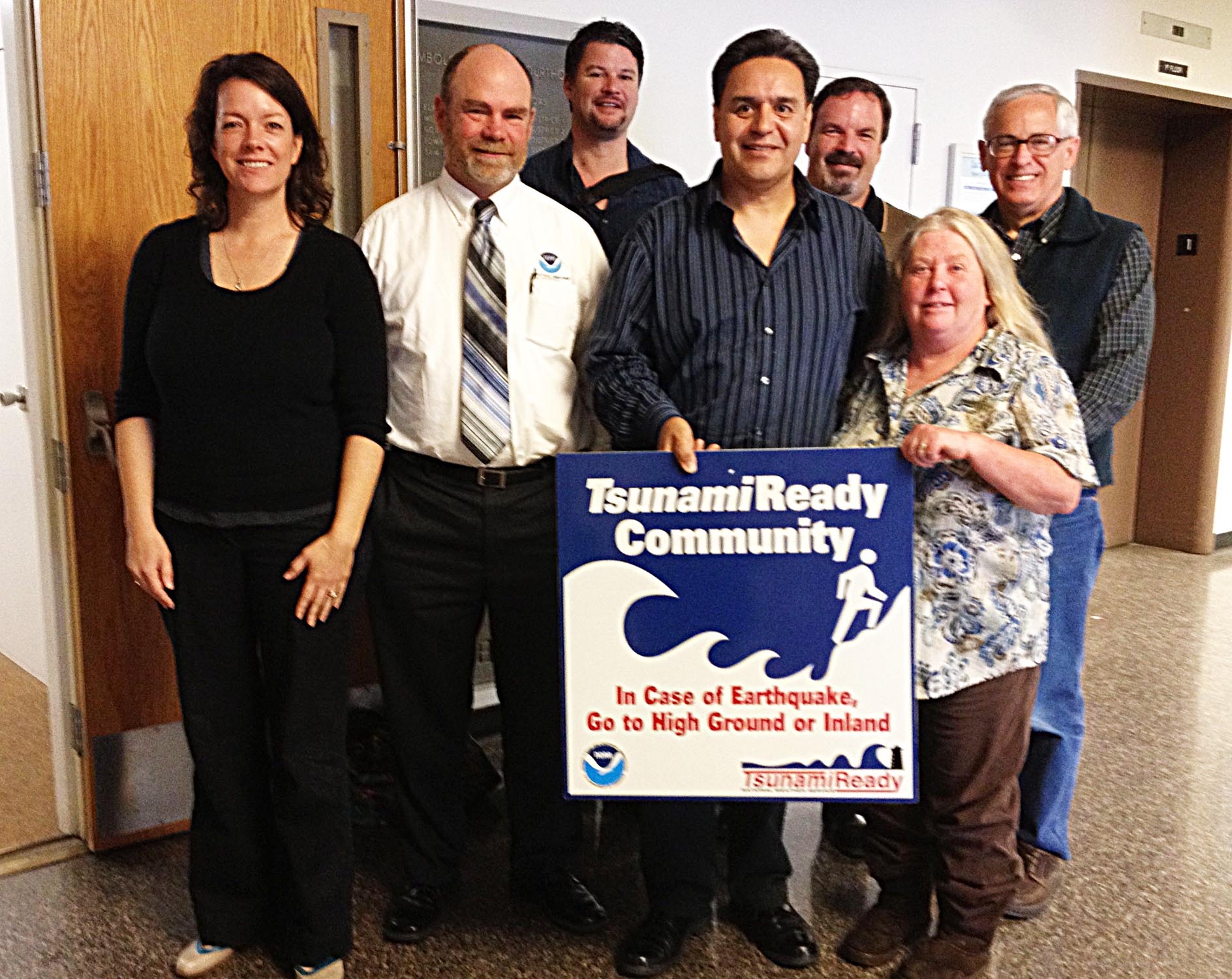 Manila Tier II 2019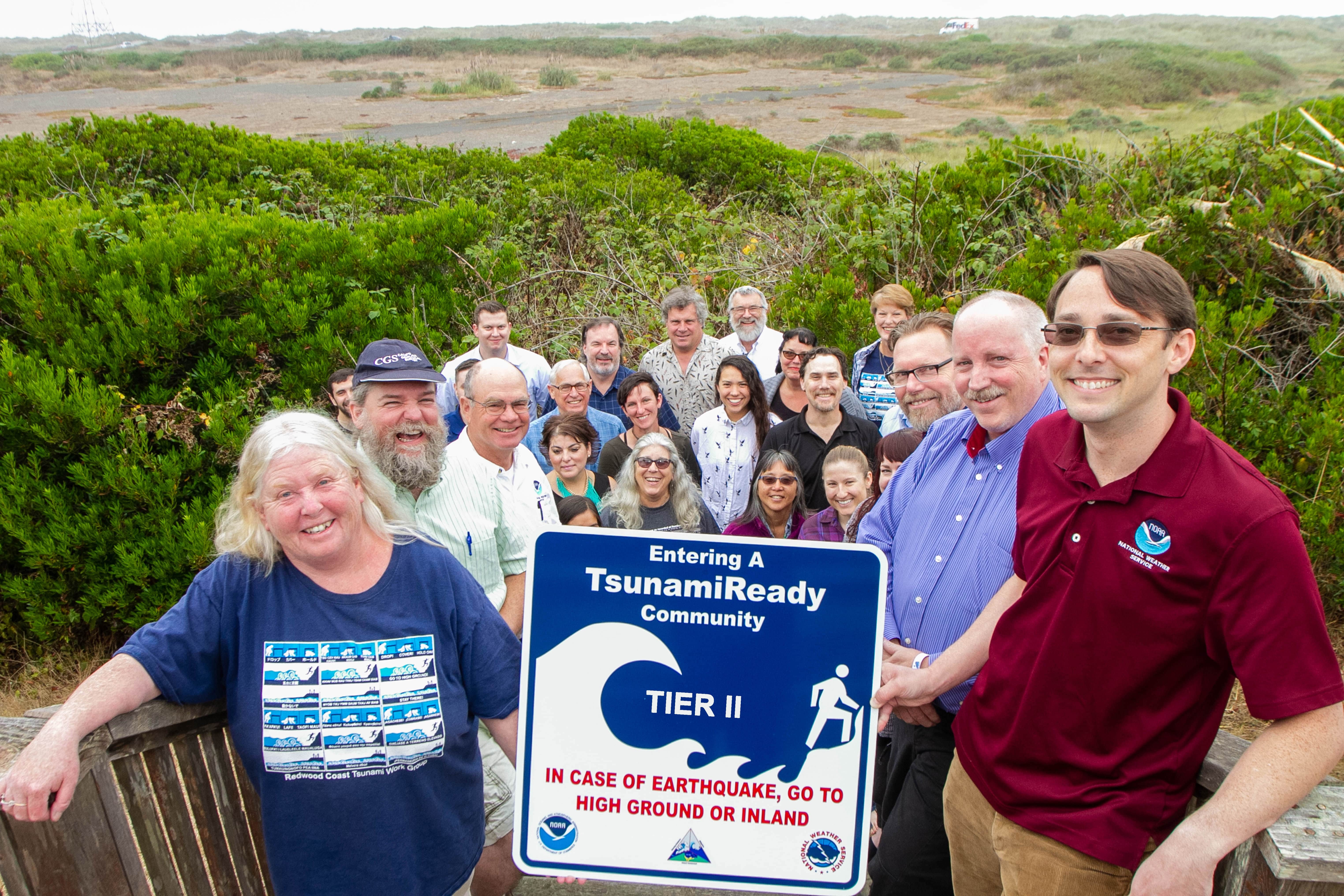 Fields Landing 2021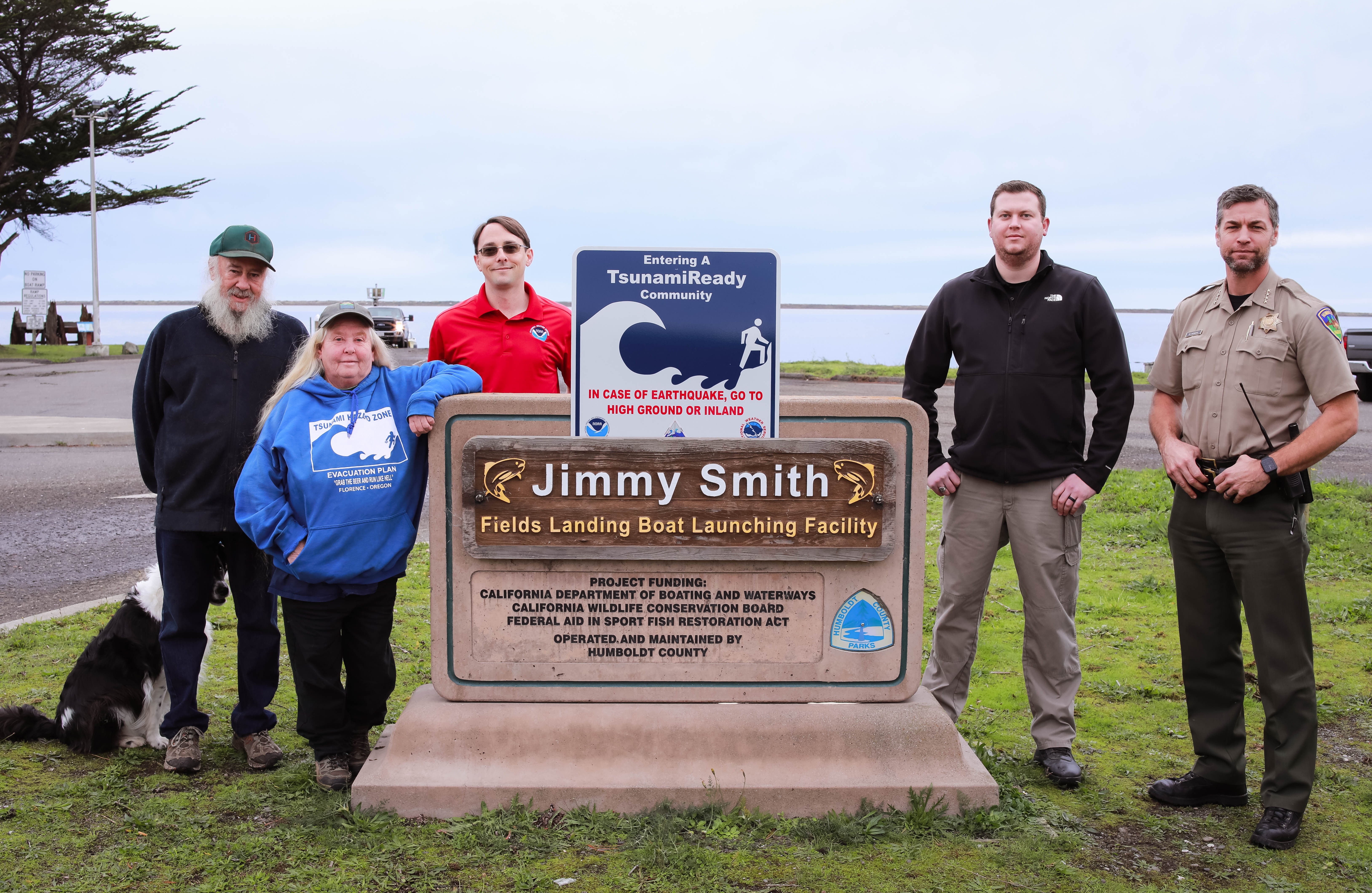 If your community is not listed here, and you're interested in helping to organize a tsunami drill, contact us at rctwg@humboldt.edu